Installing Communicator 6 on your Laptop or Desktop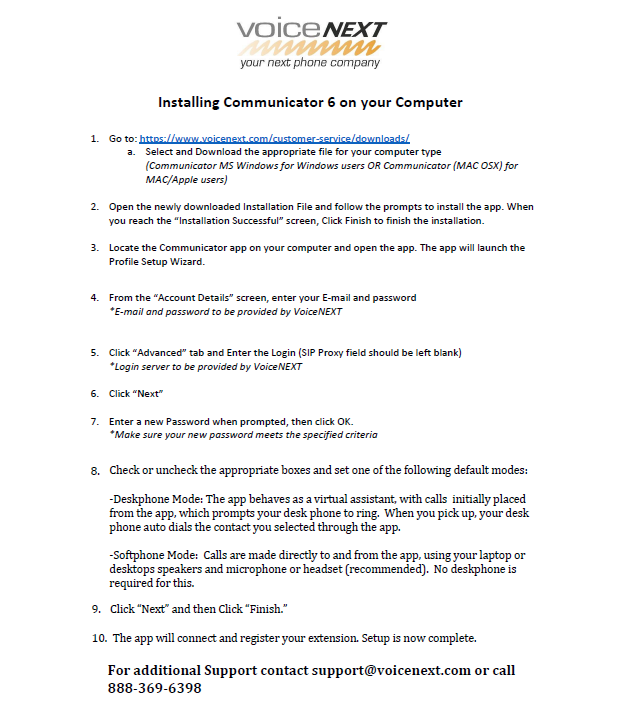 Related Articles

Communicator 6.0 v1 Guide

Attached you will find the complete/advanced guide to Communicator 6.0

How to Record Your General Voicemail Box Greeting

You will receive prompts, instructions, and other options if applicable, for each of the steps below: 1. Dial *124 2. Press Send 3. Dial mailbox number 4. Dial password 5. Press 0 for mailbox options 6. Press 1 to record ...